Well, It's 2023 and a New Year is upon us.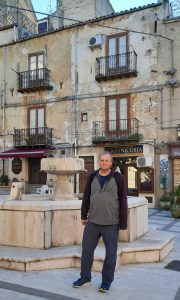 This is my first blog entry of 2023, so I thought I'd start with some stuff about Sicily, where I spent Christmas and New Year.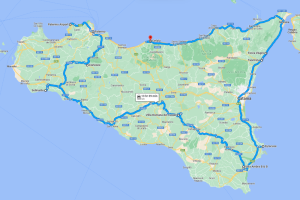 First thing to say, is that I think this time I bit off more than I could chew. Sicily is a massive island and we frequently only stayed one night in accommodation before travelling off the next day. As such, we were always rushing around.
It was a fantastic trip, but if I were to make a recommendation, it would be do it in 2 separate trips.
Navigating around busy city centres was also quite stressful and it was annoying sometimes when we'd booked accommodation that "had parking" only to arrive and be told by the owner that he knew somewhere you could park. Not the same thing at all!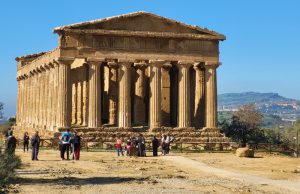 The Island is scattered with more ancient treasures than an Indiana Jones Film.
Just one of them above, the Temple of Concordia.
The weather throughout the trip, was fantastic (but isn't that what you go away at Christmas for?).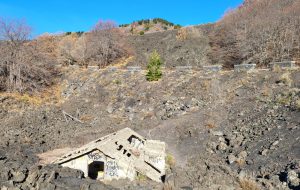 A day trip to Mount Etna and we found this 2 story house, that had been overrun by Lava from the Volcano.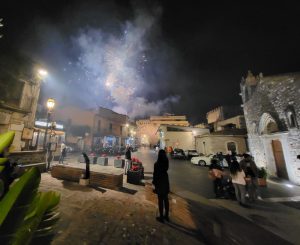 Taormina was one of the highlights.
An incredible town in the mountains, it has spectacual views and amazing places to eat and drink.
On New Year's Eve, they had a street party with Fireworks.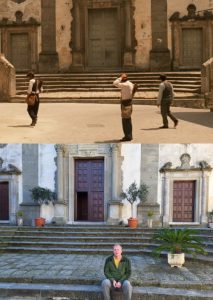 I've always enjoyed the film, The Godfather. The American Film institute, names it as the 2nd best film ever made (after Citizen Kane).
Several scenes in the film are set in Sicily, and I was determined to find them. Although it was 50 years ago, you can see above, the Cathedral Santissima Annunziata in Forza d'Agro where Michael Corleone and his 2 bodyguards pass as theyre wandering around "Corleone".
Actually, Corleon was considered too well developed by Francis Ford Coppola so the scenes were filmed in Forza d'Agro.
And in the lower shot, me sat outside the Church (where they seem to have some new doors 🙂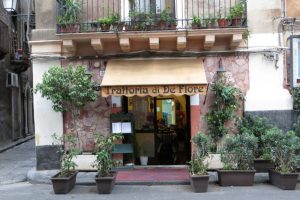 While in Catania, we did an organised trip to Mount Etna.
Afterwards our guide recommended a place for lunch – Trattoria di De Fiore.
The place was simple, friendly and the food was excellent. I had Pasta alla Norma.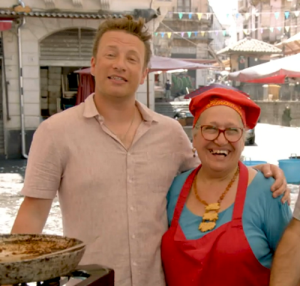 What we didn't realise was the owner Rosanna has been cooking for over 50 years using her Great Grandmothers recipe's. her Pasta ala Norma is considered the best in the whole of Sicily.
So much so, that she featured in Jamie Oliver's TV series in Italy (you can see video of it here.)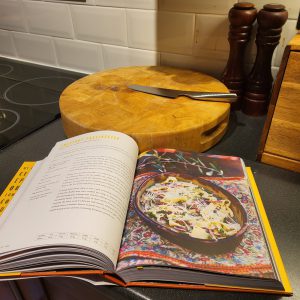 I was inspired, so when I got home, I purchased Jamie's book and I've had a go at trying a few recipe's (but I'm not match for Rosanna 🙂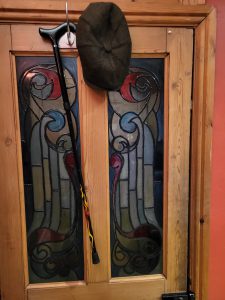 The kind of people I can't stand are people who aren't realists.
I mean, to me, there are 2 worlds. The one as it should be, and the second one as it is. I live in the second one.
However, in recent months, I've been partially living in the first. I have Arthritis in my right knee. It's slightly painful so I walk with a limp. It's not too much of a nuisance, but if it's cold or I have to walk a reasonable distance, I've been told to use a stick (which I've avoided. I often joke to Nikki, that denial is one of my hobby's 🙂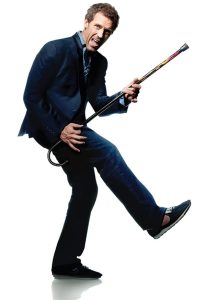 Well, I've decided to start using a stick. But if I'm going to do it, I'm going to own this stuff, so I've gotten hold of a stick like the one from the TV series House MD (with flames painted on the bottom).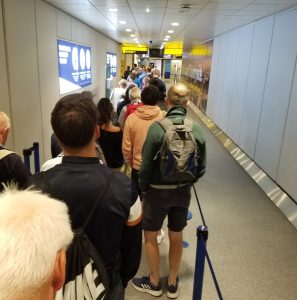 The other good news about my change of heart is the advantage at airports.
I now accept offers of assistance from the airport staff. On one previous occasion, someone approached me and offered to put me and my "carer" (Nikki) to the front of the queue. I declined explaining I was completely fine.
After the staff member had moved away, Nikki said "you idiot, there are 300 people in front of us !".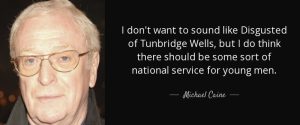 Speaking of Nikki, her family had decided to have a get together and visit other relatives in Tunbridge Wells.
I've always wanted to go to Tunbridge Wells, so I could write something that ended "Disgusted of Tunbridge Wells!".
With Nikki and her mum in the car we set off.
Nikki's family don't like to "waste" a journey, so it was decided we would stop off on the way to do some exploring (I honestly didn't see the point, and when our destination was highlighted as the Shoe Museum in Northampton I groaned.)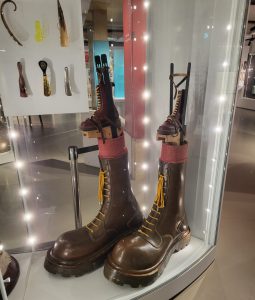 I shouldn't have been so quick to judge. Once there, I instantly recognised these ludicrous sized Dr Martin boots.
They were the exact one's worn by Elton John in the Pinball Wizard scene from the Rock Opera Tommy.
Like so many times in my life. Something amazing that I never thought I'd see. You can see the scene here.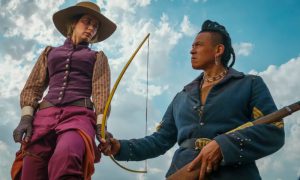 While flying to Sicily, I was catching up on a tv series I really enjoyed called The English.
When I travel, I always try to go as light and as versatile as possible. I borrow heavily from the lightweight alpine style of mountaineering and the everything should be able to do 5 jobs world of bushcraft/survival.
In amongst this, most of my travel clothes are from Rohan, I usualy have a Swiss Army Knife, a headtorch, notebook and pen (and a spare pen). On my way home I always make a list of things I should have taken and what I could have left at home.
This came into my mind, at the end of the first episode of The English.
With the 2 key characters about to ride off in search of adventure, the female participant says "I don't know what I want to take ?".
The native American character says "The difference between what you want and what you need, is what you can carry on a horse".
I don't have a horse, but this simple statement summarised everything I think about travelling light.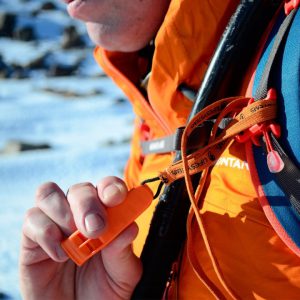 I treated my niece Poppy to a head torch for Christmas (she is going away on a school outdoor trip, and I thought it would be useful).
We also got her a whistle, so between the torch and whistle, she has 2 ways to signal for help. I don't think for a minute she will need too, but it's important to me that the people I care about know how to call for help if they ever need it.
But it got me to thinking. I'd always been taught, if your in trouble, 6 short bursts on the whistle, or flashes with the torch, then a minute delay, then the same again until rescued. The reply (so you know someone is coming, is 3 long bursts).
So I was surprised when I went to see Ray Mears, that he recommended 3 blows of a whistle to request assistance. Surely there's a conflict there. So, I emailed UK mountain rescue and a really helpful chap called Al Read – National Training Officer, got back to me.
Hi John The international distress signal in the mountains is 6 blasts of a whistle in a minute and then wait a minute, repeating it for as long as possible.

The reply for people coming to help is 3 blasts in the minute when the person who needs help is not blowing their whistle. That should allow rescuers to work out where the person is and let them know help is trying to get to them.

In water rescue, paddling and kayak the emergency whistle signal is 3 blasts quickly a short pause repeatedly.

There is no minute of silence as it is really important to try and get help there as quickly as possible.
Carrying a good loud whistle does make a help if people need help.

Best regards Al
So that answers the question, is well worth remembering and could save your life !.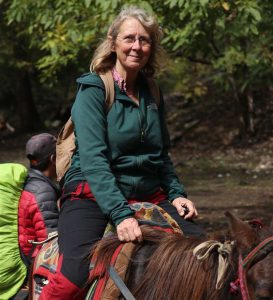 While I was in the mood for sending emails, I sent one to Dr Jane Wilson-Howarth.
Dr Jane used to write a column on travel health in Wanderlust magazine. I enjoyed her column so much, that I bought her book.
There was one article by Dr Jane that was particularly interesting. In it, she said something like (and this is my interpretation, so any Dr's reading this will be aghast!). It you have a real/serious infection, then your temperature will be above (I couldn't remember the number).
Ok, so here was my idea. Sometimes (quite frequently) when I travel I feel unwell. But how do I know if I'm just rundown/jetlag/dehydrated, or it's something more serious. If I buy a travel thermometer, I can take my temperature. If my temperature is below the one in in Dr Jane's article, I know not to worry, as I'm just rundown or whatever and it will pass.
If it's higher than that, I can seek medical attention, job done.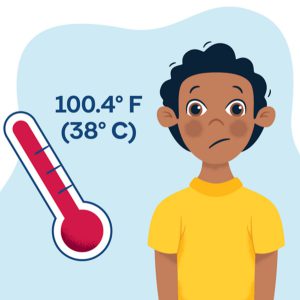 So I wrote to Dr Jane, told her how much I enjoyed her articles and book and that I couldn't remember the temperature she'd mentioned (and no longer had the article). Below is her typical stylish reply (I must go and see her the next time she gives a talk somewhere 🙂
Dear John, if medicine was that simple there wouldn't be much need for doctors!

That said bacterial infections and nasty things like malaria tend to cause fevers of 38.5 or more. Temperature under 38 suggest no infection. Viral infections can be less reliably diagnosed in this way. And people on steroids or with long-term medical conditions can also react in different ways so if you feel unwell or are worried and symptoms go on, you do need to consult a doctor or call the 111 service.

I hope you stay healthy. Best Jane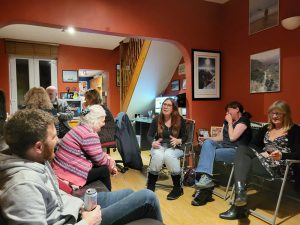 Slightly less exotic on the travel front, but every bit as important, I organised a party for the walking group (I only remembered at the end to take a picture. At one point, there were 3 times as many people at my house, enjoying the vegetarian Chilli that I'd made).
The idea of the party was a cheep event in the middle of January when a lot off people were skint or feeling a bit down.
Although they don't do a lot of jungle walks, the CDWG (Chester and District Walking Group) was a lifeline for me in 2010 when after a year of unemployment and being completely broke, I needed to get back onto the "adventure horse".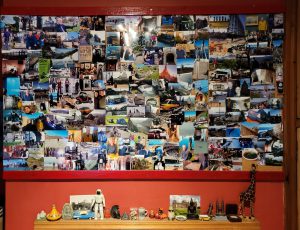 I decided having guests was a good time to do some essential January jobs in my house.
One of them was to update my adventure board with some photos from Januarys adventures.
Some people who were first time visitors to my house, incorrectly (but politely) asked if the board was there for some sort of bragging/boasting purpose.
I explained:
a, I love looking at the board. It reminds me of how lucky I am and all the amazing things I've been able to do, despite coming from humble roots.
b, Like everyone else, I have moments when I feel a bit down. Sometimes, I get up in the morning about to head to work in the rain and wonder why I bother. I look at the board and suddenly, I know why I'm doing it 🙂
Bratislava, Riga, Majorca, Barbados, Naxos, Sicily
Well, 2022 was an amazing adventure year. I got to visit 6 new countries (according to the directory of the travelers century club).
So, at this moment, I've visited 90 countries. Once I've been to 100, I can join the travellers century club as an associate).
This year, I've got 7 new countries in my sight's.
Costa Rica, Mexico, Guatemala, Belize, Jersey, Guernsey & Tunisia.
I'll also be visiting Bordeaux but as I've been to France before, it doesn't count as a new country.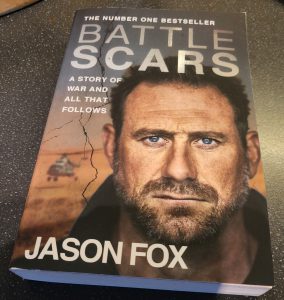 My friend Nadiah bought me his book for Christmas last year (I read it, and I've since read his other book).
"Foxy" is one of the guys on the TV program SAS – Who dares wins (which I've never seen). He wasn't actually in the SAS, he was a Marine and later a member of the Special Boat Squadron. I find his writing fascinating, so I was delighted when I found out he was giving a talk at the Liverpool Philharmonic.
A genuinely amazing guy, Tony and I are going next week, it should be really smart and full of interesting stories and insights (it's Foxy who's the amazing guy, not my mate Tony, but Tony is ok as well).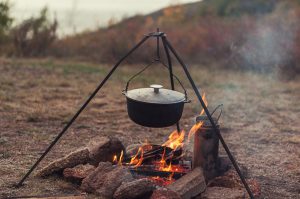 At Christmas, travelling to Sicily, it wasn't possible to fly from Manchester, so we had to drive down to Luton airport and stay over in a hotel (flight was at 6am, so we needed to be inside the airport by 3am).
Since I was down that way, I met up with Jon Mallet and Kev, 2 friends from a Desert Survival course I did some years ago, and we've stayed in touch.
They picked me up and we went for a few drinks around the town (they took me to this really smart music venue).
While chatting, Kev explained that he is running some Wild Cookery courses. I really enjoyed Ray Mears Wilderness chef, and I've done stuff like this before with an outfit called Woodsmoke in the Lake District. So, I've signed up.
It's in some Woodland in Bedford, the Saturday is cooking on a campfire and Sunday is cooking on a Dutch Oven (I've even bought Petromax's book to get a head start).
In time's gone by, I'd have camped out, but as it's such a long drive (and February) I'm, staying in a hotel.
If you'r interested, there are details here.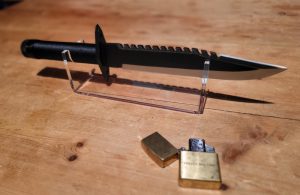 On the subject of Bushcraft and Survival from a purely theatrical perspective, I treated myself to this authentic Rambo Knife while in Sicily.
I enjoyed watching First Blood (the first Rambo film) when I was 13, but there was no way I could ever have afforded a real one.
The actual knife used in First Blood was designed by Jimmy Lile, the legendary Arkansas knifesmith. He's passed away now, but his original knives sell for 10's of thousands of dollars.
Thing is, I've learned a lot about Bushcraft and Survival since I was 13 and I now know, the knife as it is, is completely impractical for the following reasons:
Hollow handle knives are never as strong as a full tang (blade extends straight through the handle).
Big knives in the woods are simply no match for an axe. In the jungle, no match for a Parang or Golok machete.
Compasses in knife handles won't generally work after the knife has hammered against hardwood for half an hour.
Trying to fillet a fish you've caught with a 9 inch blade will not be easy.
Saw's on the back edge of knife blades (and wire saws for that matter) never work. The one on a Swiss Army Knife is much better
50lb fishing line is only useful for catching small sharks.
So you might wonder, what have I bought it for?
It looks fantastic, and I see it as film memorabilia, rather than a functioning cutting tool.
And… It makes me feel 13 again.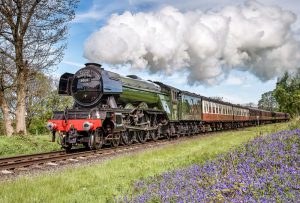 Some people are really lucky.
My brother lives walking distance from one of the largest Steam Railway installations in Europe (which is annoying, as I love Steam Trains, and he isn't that bothered)
I'm not so lucky. Incredibly, the Flying Scotsman is coming to Heywood near Bury. By annoying co-incidence, the days when you can travel on it, or dine on it, all co-inside with my trip to Costa Rica, the only time I'll get to see it will be a private viewing standing on the tracks. I suppose the good news is I'll get to meet up with my brother afterwards 🙂
Later in the year though, same venue I'm meeting up with my brother and my old friend Lee and we'll get to enjoy Silver Service dinner, while travelling on a Steam Train.
For as long as I can remember I've always wanted to eat and drink in style on a Steam Train. I love trains anyway, but it's a hark back to the golden age of rail travel.
I'm really looking forward to it.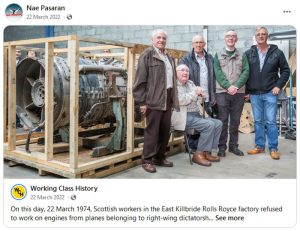 The Chester Film Society is somewhere I go frequently. They have lots of "none blockbuster" films, foreign, independent, all sorts really. This year I've actually joined as a member, rather than just paying as I go.
The other evening, I went to see a film called Nae Pasaran (it looked so interesting, that Nikki came as well).
During a military coup in Chile, General Pinochet used Hawker Hunter jets to bomb the presidential palace (historically unheard off, to worldwide condemnation).
The planes used Rolls Royce Avon engines. Like all aircraft, parts have to be serviced regularly and the only place in the world where these engines could be repaired was in a factory just outside Glasgow.
When they realised what was going on, the engineer's down tools and "blacked" the engines (a simple label meaning nobody would touch them). The film is a documentary about what happened and interviews the men on the ground at the time.
My favourite part was chilean government documents from the time, suggesting sending people to rough them up. Glaswegian factory workers !. I'd like to have seen that 🙂
An amazing film, if you get the chance to see it, do. It's right there with the story of Rosa Parks and other examples of ordinary people just standing up for what's right and to hell with the personal consequences.
But… this is johnsunter.com so after I left the screening, I was determined to find "Bob's Engine" (you'll know what it is when you watch the film).
I've found it, it's in the grounds of South Lanarkshire College, and on Sunday I'll be driving up there to see it 🙂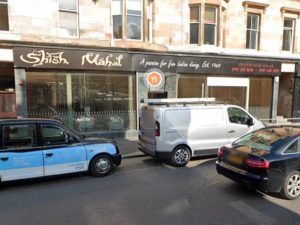 While I'm there, I'm going to visit my friends Caz & Yvonne (I haven't been to Glasgow in a number of years).
Another adventure I'm hoping to pursue while I'm up that way, is to have dinner at Shish Mahal. It's famous as the place where Chicken Tikka Masala was invented !.