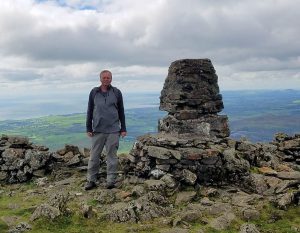 I haven't updated this blog in a while. I was feeling a bit down (as I think we all do sometimes). Piles of notes and ideas, I just couldn't bring myself to sit down and write.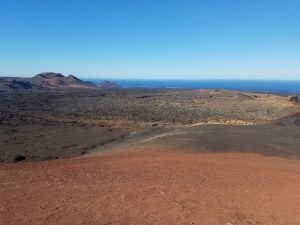 Well, I'm back in town now, so what have I been doing ?.
At Christmas we visited Lanzarote (I've resisted the urge to post pictures of people with tattoo's and shaved heads drinking pints in the sunshine) instead, I favour this view of the Volcanic area, which we went to see on a day tour.
The trip wasn't perfect, I had some sort of Kidney infection while I was there, but overall, I think being out in the sunshine was just what I needed (and beers for £1.50 per pint).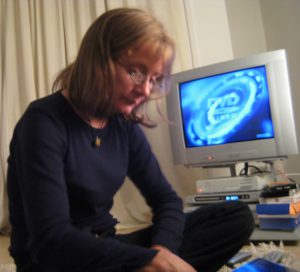 I'm trying to retire from Facebook, but there are still quite a few people who I communicate with regularly on there, so it's proving more difficult to let go than I'd have liked.
I got a new friend request recently from my friend Amanda. We worked together at Arthur Andersen several years ago. Not sure what happened, but the request didn't seem to work. Anyway, if you'r reading this Amanda, I hope things are going ok.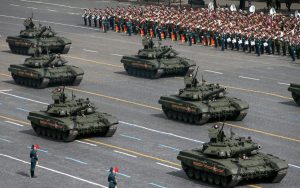 Two significant things happened when I was in my 20's, and I was sat at my desk at work on both occasions. I remember thinking that they would both change the world and how privileged I was to live through them.
Nelson Mandela was released and aparthied, which had blighted humanity for so long had come to an end.
The other was The fall of the Berlin wall. The end of the cold war. For most of my life, the threat of planetary destruction had hung over everyone and it was finally at an end.
So, just as covid in the UK seems to have progressed to a sensible point after 2 years, Russia (not the Warsaw Pact, nor the USSR) are back causing mayhem and destruction. My thoughts are with the people of Ukrain who I got to meet on a trip there 2 years ago.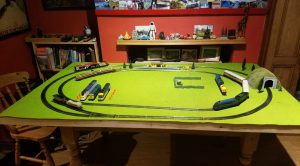 Just before Christmas, I finally upgraded my train board. It has 2 circuits now, controlled by bluetooth and a station, bridge and various "people" milling about the station.
A few friends know that when I was very young, my dad bought me a train set (the best one in the shop, the brand new Intercity 125 by Hornby). My mum thought I might break the train so put it away for several years. It was during this time, that my dad died. When we unpacked the train, it no longer worked and so we gave it to a jumble sale.
I have several trains now (as you can see in the picture above) I have a reconstructed 125, but it's not the real thing really.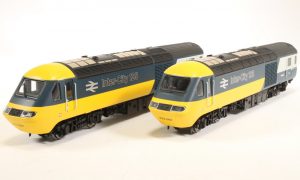 I only found out when I started collecting 00 gauge trains, how hard they can be to come by.
When Hornby bring out a train they do a run of that model and that's it. So if you decide a few years later, that you want that train it's a trip to ebay and 2nd hand. I ended up rebuilding one from parts.
On May 15, 2021, EMR retired their final Intercity 125 trains (the real one's, which I saw at the York train museum) a 4 day national farwell tour was arranged with the train painted in its original livery. To commemorate this, Hornby launched this set earlier in 2022 and I managed to get one.
Out of the box and running on my test track. Working exactly the way my dad would have seen it in the shop in Oldham 40 years ago.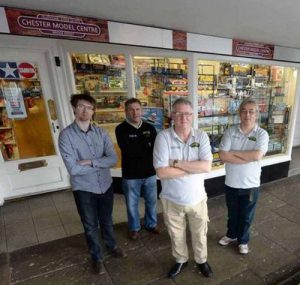 Since I started collecting trains, loads of my friends have been giving me their old trains (either from childhood or belonging to relatives). Many of them don't work, but those amazing guys at Chester Model Centre have been able to fix them all for a tenner each 🙂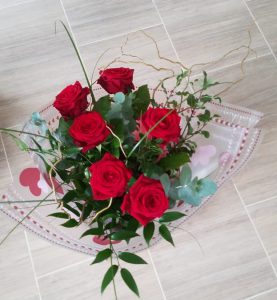 Valentines once again, and I cooked (ok, the same Seabass recipe I cook every year from Jamie Oliver, but I think I cook it well).
Flowers for Nikki. The shop I normally use has closed down, so this year I went with a smaller local shop and some simple red roses.
On another romantic note, my old friend from Phonak, Dan Hand is getting Married in April. Nikki and I are looking forward to attending.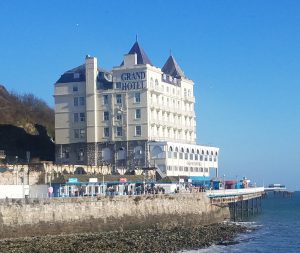 I had a day trip up to meet up with Nick and Julie in Manchester recently. We've started to get drink in the Brew Dog. At first, I thought it would be poncy, but it's actually got a really good vibe. While there, on a Manchester related theme, I saw a guy with a coat from Pretty Green (Liam Gallagher's brand) that I'm going to buy.
The Globetrotters (a group I attend for interesting travel talks) hasn't run for nearly 2 years (but due to restart on May21st, when Nikki and I will be giving a talk on Namibia)). It's normally here, that we meet up with our friend Andy from Llandudno, which sadly hasn't happened.
So, we headed for Llandudno to meet Andy and had a few drinks and dinner around the town (The Cottage Loaf is a superb pub there). I was also able to do another "somewhere I really wanted to stay when I was younger" experience by staying at the Grand Hotel.
The location is amazing, but "Grand" it certainly isn't (when we arrived after an evening out, the police had been called to throw some idiots out of the bar!) but the view of the ocean was spectacular and overall, a superb weekend away.
The following day, we ate a medeocre breakfast and then went walking up to the Great Orme.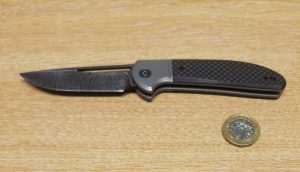 I own various Swiss Army Knives and Leatherman multi-tools. I also have some larger knives I've used on Bushcraft courses, and even larger ones I've used in the Jungle.
One thing I've always wanted is a pocketknife, made from Damascus Steel. When I saw the Civivi Trailblazer made from this steel, with components made of titanium and carbon fibre, I decide it was time to invest in a late Christmas present.
The great news is, the blade is under 3 inches, doesn't lock, and doesn't support 1 handed opening so to all intents and purposes is street legal (which is fine, as most of the time, mine is used for opening parcels and cutting string 🙂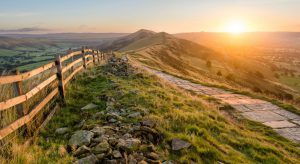 I'm presently at 84 countries so only 16 more before I can join the Travellers Century Club and have my certificate hanging on my kitchen wall. So what adventures have I actually got planned at the moment?
In the UK:
Easter in Bath/Bristol with Darwin Escapes
3 Days walking in the Peak District (Hayfield)
Weekend in Manchester – Stephen Hawking exhibit.
Weekend in Liverpool – Book of Mormon & Dr Who exhibit
Long weekend in Anglesey with my Brother
Bike-packing weekend in Cheshire
Long weekend in London (various stuff and Coldplay at Wembley)
Walking group Christmas weekend in Abersoch
Not as many overnight trips in the UK this year, as my main intention is to get out travelling abroad.
Overseas this year:
Majorca – walking and cycling
Riga, Latvia
Bratislava, Slovakia
Guernsey/Jersey
Greek Islands (2 weeks summer touring)
Sicily (2 weeks over Christmas)
I've said for a while that 2022 is when Europe will re-open for adventure travel, and 2023 the rest of the world.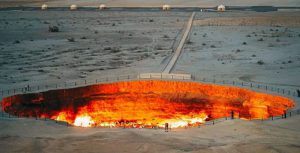 Trips booked for 2023
Costa Rica – 2 weeks, back to the Jungle
The Wonders of the Silk Road – 2 weeks, includes a trip to the Dervaza gas crater pictured above
I'm off to the National Outdoor Expo this weekend at the Birmingham NEC. I'm hoping to find some ideas and inspiration while I'm there.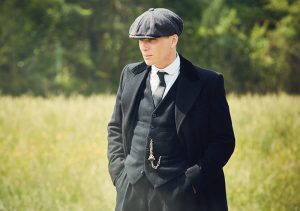 But you can't go away all the time (you need some sort of job to pay for all of this, and with that some sort of house to go back to when you've finished work 🙂 – So I've also been doing a lot of what I call adventure at home.
Chester Storyhouse is somewhere I go practically every week to either watch films, watch a play or get a drink and read some travel books. Chester Northgate development will be completed this summer and we'll finally have a "proper" 6 screen cinema.
I also enjoy watching films with the Chester Film Society, Dinner & Film at Chez Jules and an injection of Am-Dram at the Chester Little Theatre.
Corks Out in Chester has closed down, but the property has been re-opened by Vin Santo. They've started doing evening wine tastings again (Nikki and I used to go there when we first got together so it has lots of memories) so we've booked all 3 of them.
Last but not least, home entertainment. I absolutely love watching Billions. I'm also enjoying/looking forward to, the final seasons of Peaky Blinders and Better call Saul. I'm working my way through Halo Infinite, I've done battle as the Master Chief since first playing in 2002.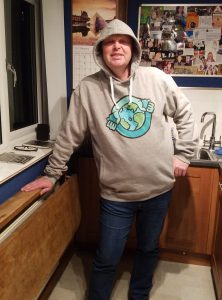 To finish off, a quick word about my sister Emma's small business Regenr8.
I think everyone is conscious of the planet at the moment. The great thing about Emma's clothing range is that they are environmentaly friendly, recycled and just as comfortable as any of the clothes I have from Rohan (who set the bar quite high).
I couldn't recomend them more highly, and as proof, this truly awful picture of me modeling a superbly comfortable hoody in my kitchen.
Thanks once again for "tuning in". Near and far, the search for adventure continues…